Thai Stir-Fried Chicken Livers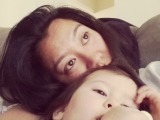 This is a very simple and delicious dish to serve over white/jasmine rice for chicken liver lovers! Credit goes to my mommy, Pat.
Directions
Sauté both types of onions in the vegetable oil over low-medium heat for about 3-5 minutes.
Add the (drained and rinsed) chicken livers and turn the heat up to medium-high and sauté livers on each side (turning over once) until the livers darken in color and become opaque looking.
Add the chicken broth, oyster sauce and black pepper and stir thoroughly.
Then let simmer uncovered for approximately 10-15 more minutes (or until the livers are cooked just all the way through and sauce is thickened).
Serve over steamed white/jasmine rice and enjoy!